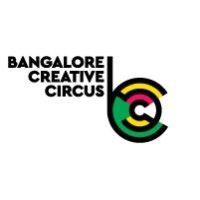 Bangalore Creative Circus
With a vision to create a more peaceful, joyful, and harmonious world for all life on this planet, Bangalore Creative Circus is an Urban Living Lab committed to inspire and enable sustainable systems, and a regenerative culture of living.
As a global community, we are faced with a crisis of deteriorating health, socio economic injustice, climate change and ecological degradation. A radical change in our systems, and in our culture of living, is inevitable. Change can happen, and is happening, in many ways, but for it to be truly transformative and holistic, it requires collaboration, inclusivity, positivity, and reimagination.

Bangalore Creative Circus was started as an experiment in an old warehouse in Yeshwanthpur, Bangalore in the year 2019, by Ajay Raghavan, a former employment lawyer. We are now a growing community of artists, scientists, chefs, gardeners, dreamers and changemakers, all committed to inspire and enable a regenerative culture for individuals and systems alike.

What is a regenerative culture? It is a way of living that cares for the planet and for all life, in the awareness that this is the most effective way to create a healthy, resilient, adaptable, and thriving future for all of humanity. A regenerative approach not only prevents more harm, but actively heals the environment, and actively builds human relations.
https://www.blrcreativecircus.com/
Bangalore Creative Circus Communities