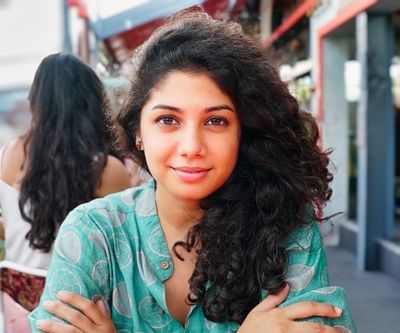 Head-Arts, Culture Connects, India • British Council • she/her
I cover our outreach for the Arts across South India.
Chennai and Bangalore India
Affiliations
Projects
Creating Heroines Workshop 2021
Applications are live for the Creating Heroines Workshop 2021

British Council is inviting emerging mid-career artists based in India, Nepal and Srilanka interested in gender narratives to apply for a week-long online workshop series in March 2021 led by award-winning British graphic novelist and comic scholar Dr Nicola Streeten.

Application deadline: 24 February 2021

This opportunity is open to artists who identify as female-identifying, women-idenfiying, queer, trans, intersex and/or non-binary
British Council
Online workshop
An opportunity to participate and collaborate with like minded artists from across South Asia.

In a step by step approach, Dr. Streeten along with guest lecturers including storytellers and artists from the UK and South Asia will guide you through a series of fun practical exercises to help you develop original multimedia content focusing on gender related themes through comics, graphic novels, zines, short films and/or animation.

Following the online workshop, participants will have the opportunity to apply for additional funding to further develop their ideas through cross-border collaboration amongst the participating artists

There is no fee for the workshop. Applicants will be selected through an online application process.
https://www.britishcouncil.org/arts/culture-development/our-stories/creatingheroines
Connections through Culture: India-Wales
British Council invites individual artists, arts organisations and festivals based in India and Wales to apply for a one-year research and development grant of up to 10,000 GBP by submitting co-created project proposals. Application Deadline: February 14

Image credit: Alexandra Buchler

#IndiaWales #ConnectionsThroughCulture
British Council
India And Wales
An exciting opportunity to co develop, learn, share and collaborate across borders and create new long term connections
https://www.britishcouncil.in/programmes/arts/opportunities/india-wales
Attended Events
Report/Flag