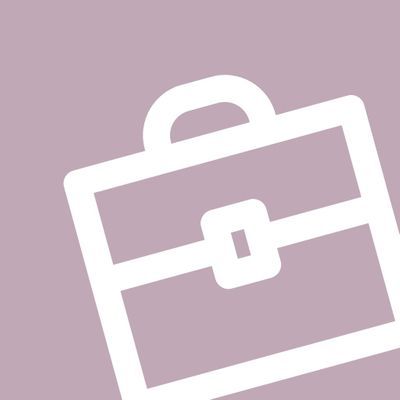 Dara.Network
We're on a mission to build community for change makers. Our app, Dara is already used by thousands of the best artists, change makers and institutions in the world to connect to each other and their alumni. Dara is inspired by the need for all of us - but especially those trying to make change - to have a safe. private digital space to discover the best work and communicate authentically within our communities.

Dara's team is tiny right now, with just 2 developers, 5 folks in Ops and our two founders Archana Prasad (founder of Jaaga.in and BeFantastic.in) and Sean Blagsvedt (founder of Babajob & former Head of Program Management and Advanced Prototyping at Microsoft Research India). We are based in Bangalore, India and Seattle and operate remotely (mostly on India business hours).

Women with career gaps, minority, LGBTQAI+ candidates are encouraged to apply. We operate remotely and we can hire teammates from anywhere. We are an equal opportunity employer and do not discriminate on the basis of race, religion, caste, color, national origin, gender, sexual orientation, age, marital status, veteran status, or disability status.

You will love working at Dara because:
- You'll join a group of people who aren't just passionate about what they do, but also care about each other.
- We're tackling the biggest of BigTech - Facebook, LinkedIn, WhatsApp and Discord - to create an alternative communication and networking platform that matters to change makers.
- We offer competitive compensation, including equity and healthcare benefits.
- We value independence, excellence and working joyfully.
- We believe every single person matters tremendously to how our organization evolves into something truly meaningful.

Does this sound exciting to you? Think you're a great fit? If so, we'd love to hear from you.

Interested?
E-Mail your CV to hireme@dara.network (Subject: Role you are applying for)
OR
1. Message us below on your phone (this will install the Dara app too).
2. Send along a CV/Resume, your portfolio/github profile.
3. Make a video introducing yourself. Tell us about your professional super powers & express your interest with this specific job (kindly mention the post you are applying for)
Bangalore, Seattle, Kota
Culture, Art, Design, Technology
Projects
Dara Network
Dara - Where Communities Create Social Capital - is a powerful, human way for groups, communities and alumni networks to remain vibrant and engaged.
Join the incredible organizations and entrepreneurs, creators and change-makers who use Dara to make their communities thrive.
Dara Network
USA
We offer an ad-free, institution-first alternative to Slack, WhatsApp and LinkedIn by creating a private, curated space for intimate chat and video conversations, re-connections over private events and new opportunities, inspirational work and collaborators.
Jobs & Calls for Collaboration
Senior Software Engineer
Remote - Asia Timezones
Rs 12-25L Yearly
We're looking for a thoughtful and creative Senior Engineer to join our team. You are someone who feels pride from writing solid code, you enjoy creating new user experiences and solving fun technical problems. You lean into opportunities to learn unfamiliar technologies in order to solve a wide range of problems. You care first and foremost about doing what's necessary to help Dara.network succeed as a business and an invaluable tool to help changemakers create social capital and positive impact the world. You delight in making a difference and helping people and you care about having a joyful work environment.

You will:​

- Collaborate with teammates to implement and launch highly visible, user-facing features from start to finish.
- Implement the diagnostics, tests and other tools to feel confident that your work is behaving correctly for our users.
- Produce solid quality code, raising the bar for the whole team on quality and speed
- Work with Flutter (Dart) as our primary client side languages, occasionally touching Python (Django) and NodeJS on the server. We also use HTML/JS/CSS for rendering public content.

You may be a fit if you:

- Have effective interpersonal, communication, and collaboration skills to work successfully in a remote team environment
- Pride yourself on a strong foundation in the iOS and/or Android mobile platforms.
- Are independent, hard-working and thrive in an environment of high-trust and little micro-management.
- Are self-motivated and self-directed, and always seek out the highest impact way to spend your time.
- Are enthusiastic about new technologies, but judicious about using them.
- Are looking for a joyful work environment where you and your teammates look forward to coming to work.
- Are humble and intellectually curious.

Interested?
E-Mail your CV to hireme@dara.network (Subject: Role you are applying for)
OR
1. Message us below on your phone (this will install the Dara app too).
2. Send along a CV/Resume, your portfolio/github profile.
3. Make a video introducing yourself. Tell us about your professional super powers & express your interest with this specific job (kindly mention the post you are applying for)
Hire Me on the Web
https://dara.network/team
Report/Flag