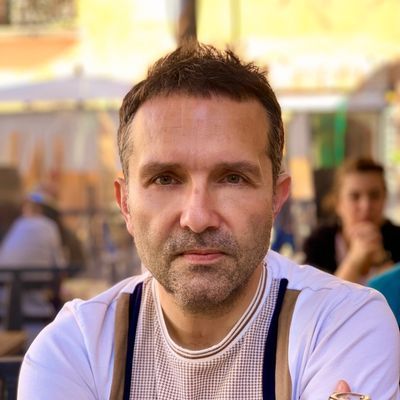 Executive Producer • FutureEverything • male
I am a creative producer with over 25 years experience working across a broad range of organisations, specialising in developing and producing new commissions, site-specific, installations, festivals, and events. With a regional and national reputation as a leader and a creative force, I have diverse portfolio of experience and skills across producing, directing, and project management.

I founded THE HONEYMOON KILLERS THEATRE COMPANY in 1993 and was director and producer for all productions that toured nationally and across Europe. In 1997 I worked as a community drama director in Botswana and upon returning to the UK in 1998 taught for three years before becoming a freelance theatre director in 2001. Between 2001-2007, I directed at venues across the North West and was an Associate Director for Oldham Coliseum, The Lowry, and National Youth Theatre. I was a nationally renowned director of new writing and in 2003 founded LEKOA, producing and directing new plays including the M.E.N.-nominated production of VENT.

In 2007, I took over Trinity Arts Centre in Gainsborough as Artistic Director, and in 2009 joined the Royal Exchange Theatre as Producer and worked there for 9 years producing over 40 projects including the award-winning WE WERE TOLD THERE WAS DANCING (nominated for Best Production in Manchester in 2017, M.E.N.) and the Exchange's Young Company (The Stage's School of the Year 2017).

I left the Royal Exchange Theatre in 2018 and produced several projects including the IETM Hull Plenary Meeting 2019 for Absolutely Cultured and Animals of Manchester (including HUMANZ) for Manchester International Festival. In 2020 I joined FutureEverything as Executive Producer and have produced several projects including the award-winning this place [of mine]. I continue to work with a diverse range of organisations and am a trustee board member for the Manchester charity The Men's Room.
Manchester UK
Affiliations
Member of
Chris Wright on the Web
https://futureeverything.org/people/chris-wright/
Report/Flag