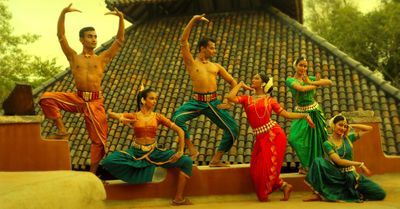 Bhoomija
Bhoomija hosts performing arts programmes across venues in Bangalore, India and abroad.
We showcase the best of music and dance from India and abroad, facilitate collaborations, work in the area of training, provide scholarships for youngsters to train/ get exposure to artforms abroad, and much more.

Regular and predictable programming will be Bhoomija's hallmark. And programming will be for multiple venues, making the programme travel rather than have the city commute from end to the other!

Founded on 02 Aug '12, Bhoomija is a Trust with Gayathri Krishna as the Managing Trustee. Anjali Joshi and Archana Prasad are the other Trustees.
https://www.facebook.com/bhoomijatrust
Bhoomija Communities