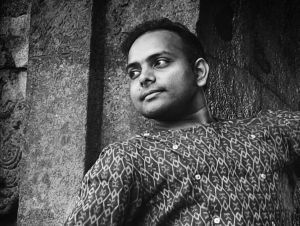 Head, Projects • Natya Institute of Kathak and Choreography
I stepped into arts at a tender age at the behest of my parents but over the years I grew to understand its impact, relevance and influence. My initial training was in Bharatanatyam but my true understanding of the ever expanding and dynamic performing arts scenario came from my interactions at Natya Institute of Kathak and Choreography and STEM Dance Kampni under the Guidance of Guru Dr Maya Rao and Madhu Nataraj. The ability of arts to cut through barriers, reach audiences from varied backgrounds and initiate dialogues is what inspired me to continue seeking on this path. I began as a learner and eventually with the experience I gathered through performances, workshops and travels, I began to ideate and create original works that reflected my ethos. Working with several artistes' and creators also imbibed in me the necessity & importance of understanding the allied arts such as Stage Design, Lighting, Sound, Multi-media and Costumes. I began to study and research these subjects and their basic understanding piqued my interest enough to delve deeper. This subsequently led to the helming of the production side of several projects. An innate need to create, the positive exchanges with other artistes and the innovative playfield of arts is what inspires me to continue on this journey.
🇮🇳 India
Kathak & Indian Contemporary Dance, Production design encompassing Lighting & Multimedia Design, Video & Audio Production & Post-production.
Affiliations
Keerthi Kumar V on the Web
Report/Flag